Fly the American way


Welcome to American
We're proud to bring you a world-class flight experience on our brand new Boeing 787-9 Dreamliner. With state-of-the-art interiors, live TV streaming, Wi-Fi and hundreds of movies on-demand at every seat, your journey will fly by.
Boeing 787-9 Dreamliner
This content can be expanded
FlagshipTM Business
Fly in FlagshipTM Business for a more comfortable journey with direct aisle access and fully lie-flat seats.
Plus, you'll dine on chef-inspired menus, enjoy our award-winning wine selection and stay fresh with our travel essentials from leading skincare brand C.O. Bigelow; all in a sleek Cole Haan bag.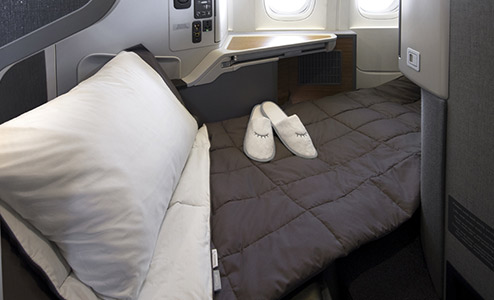 Premium Economy
On the 787-9, you can choose our newest class of service, Premium Economy – a seat between Flagship™ Business and Main Cabin with extra legroom, an enhanced inflight meal and more.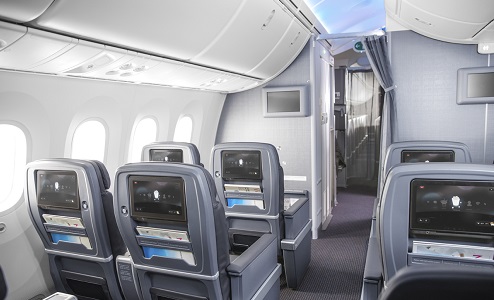 Main Cabin Extra and Main Cabin
Whether you're travelling for business or pleasure, our Main Cabin offers a host of features to make your flight comfortable and enjoyable.
Move up to Main Cabin Extra and enjoy more legroom and earlier boarding.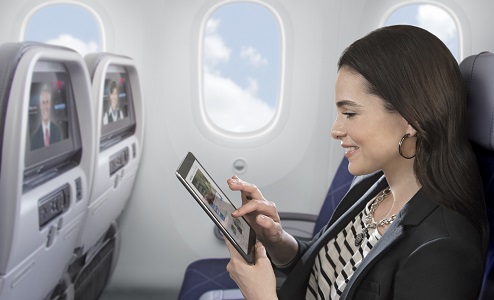 Fly seamlessly to the U.S.
More flights and destinations to explore
When you fly us from Sydney, you can sit back and relax knowing you're seamlessly connected to over 240 destinations across North America. We know America best, with more jets, flying more often, to more cities. Who else would you expect to deliver you to just about anywhere in the U.S.?